Shaft Grounding, IEEE-841 Motors, and Hazardous Locations
In this Technical Bulletin, we summarize some recent changes to the National Electrical Code and Canadian Electrical Code, and IEEE Standards 841 and 1349. These updates allow shaft grounding in IEEE Std. 841-compliant motors in non-classified areas. Shaft grounding can also be used in Class I Division 2 areas when it can be shown not to cause risk of ignition.
For the full story, download the new AEGIS® Technical Bulletin: Shaft Bonding (Grounding) in Hazardous (Classified) Locations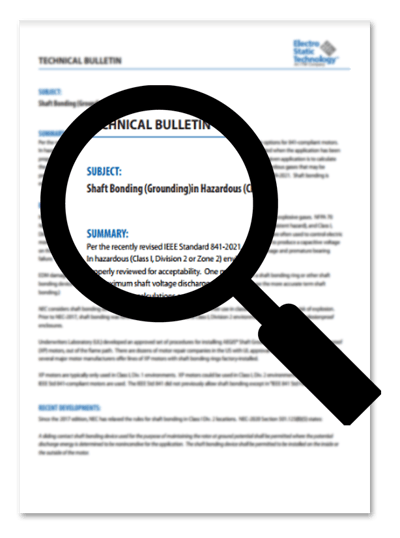 Additional Resources
We've got the resources you need to understand what causes electrical bearing damage, what solutions are needed, how to apply those solutions, and where to purchase everything you need to ensure bearing health.
Questions About AEGIS
®? Contact Our Experts Today